We have all been impacted in one way or another by COVID-19. On Transforming Health: Learning During a Pandemic we'll take a look at how students, teachers and parents have adapted to learning during this time.
Here With You
Together, WITF, Capital BlueCross and WellSpan Health have launched "Here with You," a special Transforming Health campaign designed to promote physical and mental resiliency during these challenging times and beyond. We're distributing resources to children and families, providing free access to technology and engaging the community.
Discover more about Here With You.
---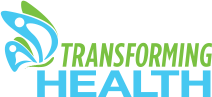 Transforming Health is about health care – not only its quality and costs, but the importance of maintaining good health through individual and collective action. It's a look at the rapidly changing health in America and in Central Pennsylvania, through Transforming Health on WITF, in partnership with Capital BlueCross and WellSpan Health.
---